Books by Steve "The Dirtmeister®" Tomecek
Dirtmeister's Nitty Gritty Planet Earth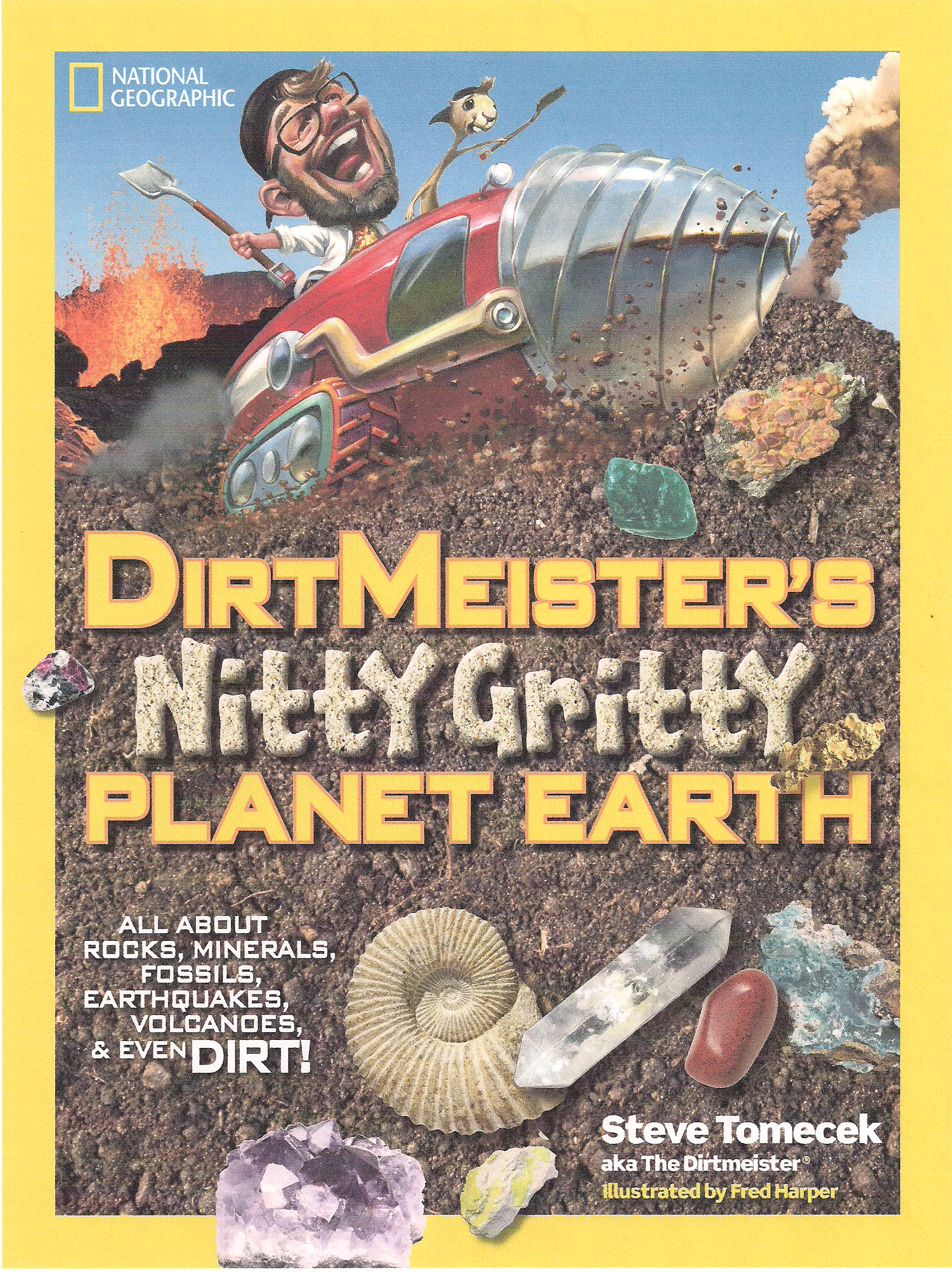 Published by National Geographic, this outrageously funny and informative book explores rocks, minerals, fossils, volcanoes, earthquakes, and (of course) dirt! The Dirtmeister® along with his pal Digger answer some of the most common questions about our planet from kids around the world. Illustrated with beautiful photographs from the National Geographic archive and also with fun comics of the Dirtmeister® and Digger in action, readers are guaranteed to giggle as much as they will learn!
Thanks to an arrangement between Science Plus, Inc. and National Geographic, you can order autographed copies of Dirtmeister's Nitty Gritty Planet Earth directly from us! Simply fill out the order form here and mail to the following address: Science Plus Inc. P.O. Box 260066 Bellerose, NY 11426
Copyright 2003-2020 by Science Plus, Inc.
All Rights Reserved
Site Maintained by Christy Bailey-Tomecek for Science Plus, Inc.
Site Designed and Maintained by Snaphook Digital Multimedia